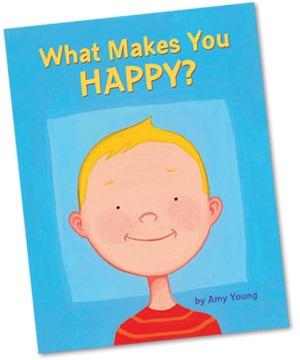 WHAT MAKES YOU HAPPY? was commissioned by Helen DeVos Children's Hospital to honor Helen DeVos for the vision, kindness and generosity that made the hospital a reality. I was honored to be chosen to write and illustrate this book. The new hospital is  amazing, and really worth seeing. The book will be available for purchase in the gift shop, but, just as exciting, it will also be at several computer stations, where you can click through it just for fun. I hope to see you there!
From Helen DeVos Children's Hospital
Come and see a hospital built just for kids and families. On Saturday, December 4, 2010, doors will be wide open for the community preview of the new Helen DeVos Children's Hospital. To accommodate all of our visitors, we are scheduling self-guided tours. Please call 616.776.9626 to reserve your time.  You are sure to hear a lot of "Oohs" and "Ahhs" when you see our kid-friendly spaces and innovative features.
Helen DeVos Children's Hospital 100 Michigan St. NE Grand Rapids, MI 49503
www. helendevoschildrens.org/2011