Look Inside!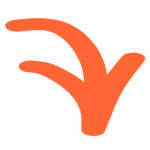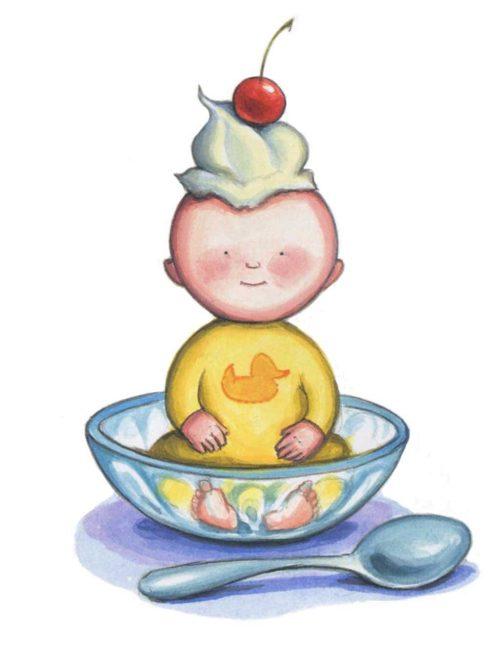 "Written and illustrated by Amy Young 32 pp. Viking. $16.99. (Picture book; ages 4 to 7) Tom is a superhero. His baby brother, Nathaniel, is the Blob. After Grandma tells him, "You will love having a little brother," Tom reports: "He could not do one single interesting thing." Still, Tom is alarmed when Grandma and other adoring visitors say they just want to "eat him up." Young touches on many variations of sibling ambivalence with both humor and sympathy, in ways that will speak particularly well to older brothers. A sense of superiority can successfully mask a fit of jealousy; a calling for brotherly protection is even better." — The New York Times
"They'll eat him up they love him so. Or so this new big brother fears.
Tom would be the first to admit that he's not a huge fan of his new little brother, Nathaniel. "The Blob", as Tom calls him, spends most of his time pooping, sleeping and crying. Though relatives inform him that someday he'll have fun with his little bro, Tom remains skeptical. Yet for all that the baby is a time suck (sometimes it's like no one even notices Tom anymore), he is terribly perturbed whenever a visitor meets Nathaniel and comments that they'd like to nibble, bite, eat or otherwise nosh on him. All this comes to a head at a party for the new baby when Tom decides he needs to take drastic steps to ensure that his new little brother remains undevoured. What could come off as creepy ends up being rather touching thanks to the wordplay at work. Simple acrylic paints set just the right tone for this tale of a newly protective sibling. And scenes of realistic baby-based chaos (a living room flooded with baby stuff) will ring true with both parents and siblings, whether veterans or new at the job.
Who would have thought that threatened cannibalism could yield such a sweet and original little read in a market glutted with new-sibling stories?" — Kirkus Reviews
"Young (The Mud Fairy), working with acrylics, has a way of making color seem almost delicious: her domestic scenes are at their best when there's an emotional backdrop—like the gorgeous marine blue that surrounds Tom when he first thinks his relatives' intentions are nefarious." — Publishers Weekly